Top-Rated BBQ Catering Services Throughout Northville MI
When You Need The Best BBQ Catering in Northville, Choose Elite Catering!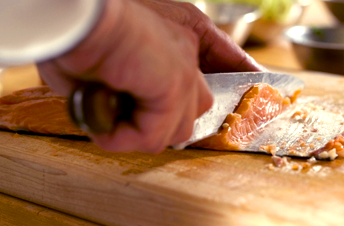 With over 30 years of experience as a licensed caterer, and with a highly-trained culinary school graduate heading the kitchen, Elite Catering is a reliable and delicious choice for all your catering and dining service needs!
We know that planning an event can be stressful, which is why we offer custom menu planning, full-service options and a completely worry-free guarantee; you can focus on your guests and count on us for the incredible food!
We offer carry out or delivery services on the day of your event in order to best fit your schedule. You can always expect your order to be correct, hot and ready to go when you are. If we deliver your order, we will work with your venue to optimize space and create an appealing display. Nothing is more important to us than making sure your event is flawlessly executed, and we will always go the extra mile for you.
---
Why Choose Us For Your BBQ Catering Services in Northville?
We work with you from the very beginning of your event-planning journey to develop a menu that you and your guests are sure to love. The day of your event, entr©es and accompaniments are dropped off hot in easy cleanup (or storage) containers. We also offer set-up and servicing options to help you out before your event begins. Let us take care of the food while you attend to any last-minute details that are sure to arise.
*Add Pulled Pork, BBQ Beef or Sloppy Joe's to any menu. Add $1.95 per guest
*Add a 7oz. Flat Iron Steak to any picnic. Add $6.00 per guest
---
Sides With Our BBQ Catering Packages
Better Made Potato Chips
Grandma's Red Skin Potato Salad
Corn Chips with Spicy Salsa
Italian Pasta Salad
Corn on the Cob
Baked Beans with bacon and brown sugar
Collection of Garden Vegetables with Dip
House Salad
Roasted Corn & Black Bean Salad
Oven Roasted Red Skins
Cole Slaw
Vegetables
Three Bean Salad
German Potato Salad
Macaroni and Cheese
Caprese Salad
Fresh Fruit Salad
Fresh Green & Waxed Bean
Tomato Salad
Caesar Salad
Additional sides $1.00 per guest. All picnic buffets are presented with three side of your choice, condiments of lettuce, tomato, onion, pickles, ketchup, mustard and mayonnaise. Service charge may be required.
See What Others Are Saying:
Perfect, Perfect & Perfect! Thank you again for your awesome service. Our guests loved the food and presentation. Dori M., 2017
---
We were extremely happy with the quality of the food, the prompt delivery and the amount for our guests. Everyone was pleased. Mary S. 2017
---
If you're looking for the best bbq catering throughout Northville, choose Elite Catering! Contact us to receive exceptional catering services for any and every event!